Sunday, 10 April 2016
With : BMB con., Patrizia Ruthensteiner & Dewi de Vree, Aurélie Lierman, Marianna Soroka en Jo Caimo.
Doors open at 19:00, performances start at 19:30.
Entrance : €5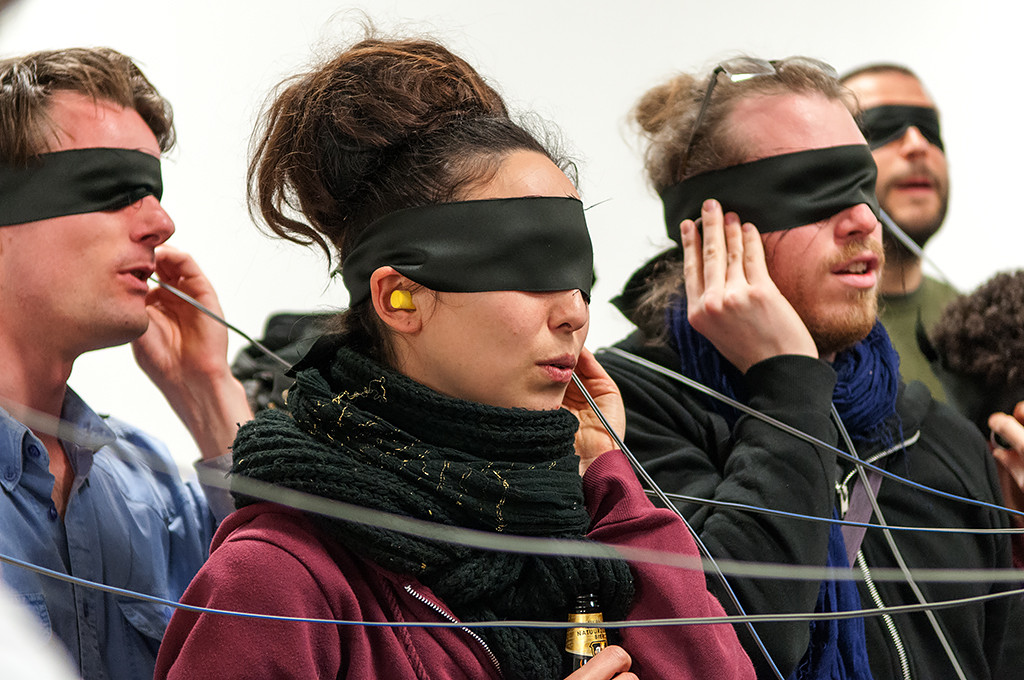 No Patent Pending is a nomadic performance series presenting radical interdisciplinary practices that engage with sound, image, space and the body. Imagining new tools to articulate everyday phenomena, extending the body, remapping sense perceptions, hacking and reinventing existing media and codes, creating time and space for events which find their preferred storage medium in the memory of participants.
BMB con. known for their sometimes dangerously electrical performances will pull the plug and make a completely acoustic and candle-powered performance.
Patrizia Ruthensteiner will perform her project Magnetoceptia, a collaboration with Dewi de Vree in which cargo cult like antenna costumes are used to explore the invisible electromagnetic fields surrounding the wearer's body.
Aurélie Lierman will premiere a first étude for analogue electronics and talking drums: exploring the idea of the voice from a metaphorical point of view, together with percussionist Marianna Soroka.
Jo Caimo will present the outcome of his residency with iii: will it be vuvuzelas made with colored straws or perhaps an organ that is played by the breath of the audience?
More photos by Ed Jansen on Flickr.
Read more: iiinitiative.org