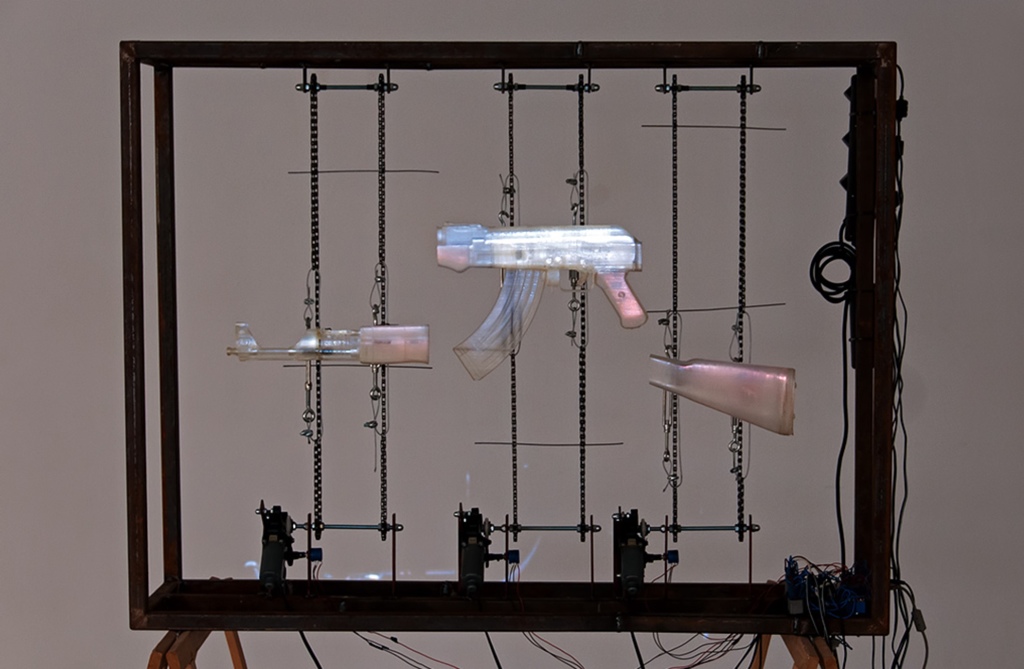 Bullet-proof skin, parasitic textiles, real spiders and a work of art that enters zones of illegality. Quartair opens the season with an exhibition that puts the visitor to the test: Uncommitted Crime, how art and biotech affect us.
Uncommitted Crime shows works that have never been on display in The Hague before: contemporary art that owes its existence, directly or indirectly, to recent technological and scientific developments. The artists in the exhibition are working with scientists, put our gut feelings to the test and reflect critically on what (bio-) technological developments mean for our bodies and lives.
Participating artists: Stijn Belle (NL), Jalila Essaidi (NL), Sara Martin Mazorra (NL), Art Orienté Objet (Fra), Dorith Sjardijn (NL), Art van Triest (NL), Soyo Lee (ROK), René Jansen (EN), Adam Zaretsky (USA).
Read the review on Trendbeheer.com
With thanks to Stroom Den Haag, Fonds 1818, Gemeente Den Haag