Quartair hosted the workshops of Modern Body Festival from Nov 29th-Dec 1st, 2016. Modern Body festival examines the nature of our current existence through physical, visceral, immersive and intimate experiences.
"We seek the modern body within the new worlds that emerge when different art forms intersect, collide, and modulate each other. We focus specifically in the open field that exists between art forms – new media, dance, music, installations, interactive art, performance, theater, architecture, robotics, bio-art, video art." Statement
Nov 29: I
Shih Wei Chieh, Manuel Jiménez García & Christina Dahdaleh: Encoding Flexible Data
Icebreaker: Circus acrobatics
How does one integrate one's own very personal practice with someone else's very personal practice? How do we leave space for the other, while still holding on to our own identity? In the struggle to find the balance between one's own autonomy, and allowing others to influence and inspire, the relationship between all our different I's remains a moveable, fluid space.
Circus acrobatics, aside from its obvious building of strength, balance and flexibility, is also an important exercise in trust, of letting go, giving and taking of space, in order for both to perform their task optimally, and as a team.
10:30 – 12:00 – Circus acrobatics at Circaso
12:00 – 13:00 – Lunch and moving to Quartair
13:00 – 18:30 – Workshop: Encoding Flexible Data

Workshop page | Shih Wei Chieh | Manuel Jiménez García & Christina Dahdaleh
---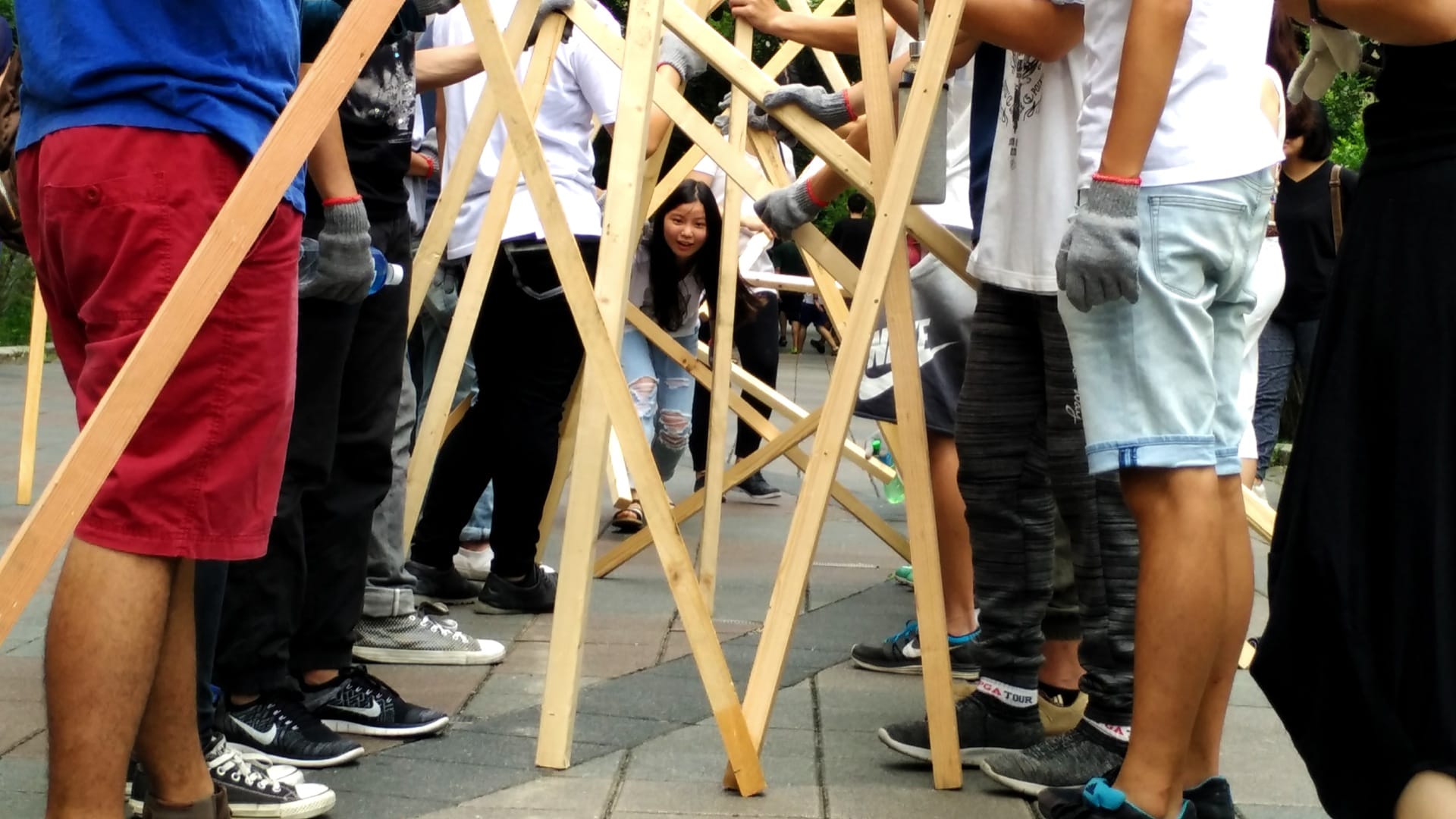 Nov 30: WE
Ludmila Rodrigues & Satoru Sugihara: Agent-based Choreographic Tactics
Icebreaker: Group trampoline jumping

What are the invisible lines that bind us together? What information is passed between us without our being aware of it? What extraordinary latent 'intelligence' do we fail to access and develop? Swarming and synchronization as a phenomenon is an undeniable force in nature, yet escapes our understanding of even our own tendencies towards synchronization and patterns.
Warming up together in a church renovated into a giant trampoline park, we will meet each other while bouncing in space, through various games and activities, exploring basic principles of synchronization and random patterns.

10:30 – 12:00 – Trampoline jumping at Planet Jump
12:00 – 13:00 – Lunch and moving to Quartair
13:00 – 18:30 – Workshop: Agent-based Choreographic Tactics

Workshop page | Satoru Sugihara | Ludmila Rodrigues
---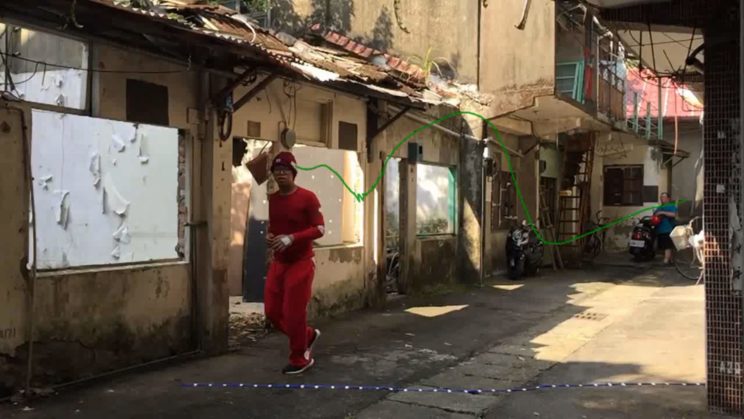 Dec 1: THEY
Jeroen van Ameijde & Luis Rodil Fernández: Form in motion
Icebreaker: Popping
How do we share the traces of an ephemeral experience in space? How do we represent past actions in order to share them with those who come after us? In creating relationships between each other, how can we bridge the gap of time and presence?
Popping is a form of street dance that mirrors facets of the digital age. Often incorporating sudden stops and starts of movement throughout the body, popping requires a nearly 'digital' control of one's body, with the ability to isolate specific muscles and engage and disengage them extremely quickly. This kind of parsing of movement, reminiscent of stop-motion animation or glitching when electronic equipment goes haywire, is a fascinating translation into the physical body of our own inclinations to break down, or dissect the world around us.

10:30 – 12:00 – Popping workshop with Chunks Ho
12:00 – 13:00 – Lunch
13:00 – 18:30 – Workshop: Form in motion

Workshop page | Jeroen van Ameijde | Luis Rodil Fernández
---