Tuesday, December 8th 2015
An evening of performances, in cooperation with iii
Echo Ho, Wen Chin Fu, Mariska De Groot, Ludmila Rodrigues, SonoLab, and Ana Smaragda Lemnaru
Echo Ho – Solaris Objectiveness
During her residency with iii in November 2015, Echo Ho will produce a cover version of Tarkovsky's 1972 movie "Solaris" that she will perform on her instrument "Slow Qin".
Echo Ho is a interdisciplinary artist and composer born in Beijing who lives and works in Cologne. Her artistic practice often shows a complex migrational context and conceptual links of culturally diverse materials and artistic disciplines, which range from mixed media, audio video installations, art interventions to performances. As a musician she works with field recordings, experimental electroacoustic composition, she performs live and collaborates with musicians from around the globe.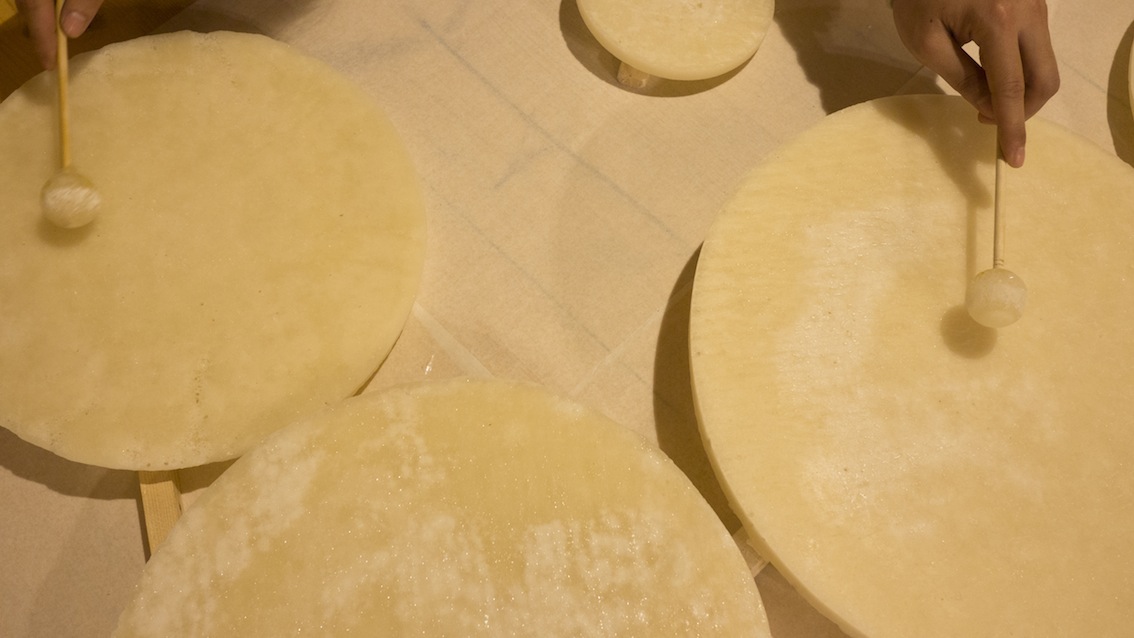 Wen Chin Fu / Mei Yi Lee / Tang Sugar Instrument
Every material has its own hidden secret. By making, observing and listening we can find the entrance into this secret. Wen Chin Fu started experimenting with the acoustic potential of sugar in an abandoned sugar refinery in Taiwan together with Mariska de Groot. Tang is a percussion instruments made of crystallized sugar that was developed during this residency. In this performance the instrument Tang will be played by percussionist Mei-Yi Lee.
Mariska De Groot / Sonografs
Sonografs is a analogue and mechanical performative installation wherein simple rhythmical body movements activate a pendulum drawing machine based on the 19th century Harmonograph. The circular movements of the elements and the body become a ritual, noises of resistance are amplified and sound patterns are created by swinging speakers that scan the images.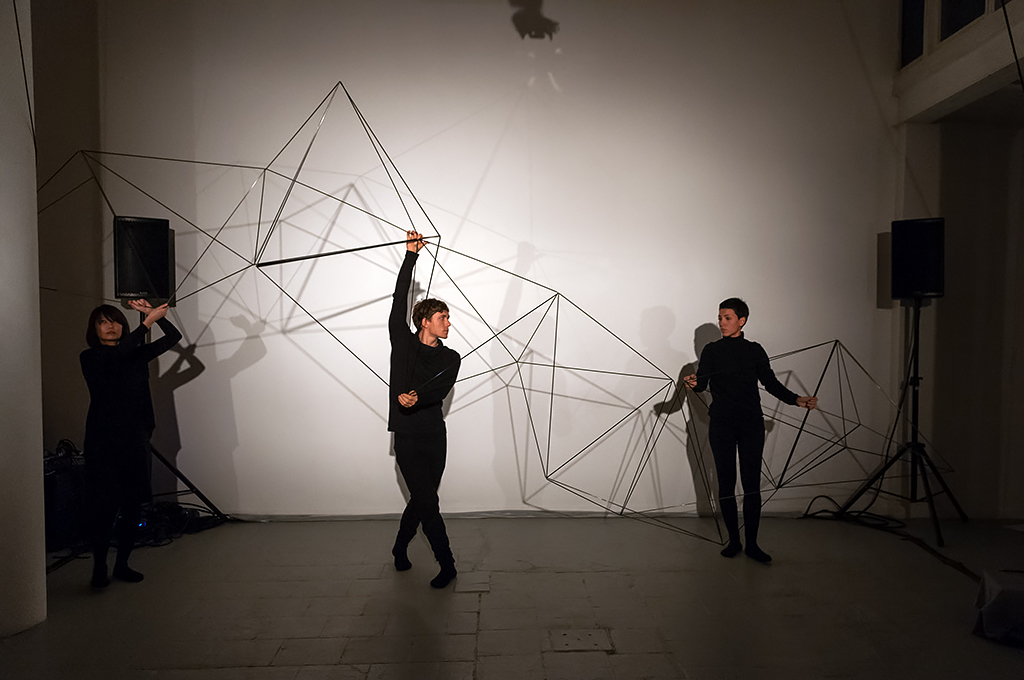 Ludmila Rodrigues / SonoLab / Polytope
Tractable geometry for the curiosity of the user. Polytope is an articulated net of tetrahedrons, built by rods of carbon fiber, which by its geometry allows a multitude of constructions and possibilities. The structure is designed for the interaction of one or more individuals, who can discover the possibilities of the object by handling it and moving through space. The strategy of the structure is to engage the users in an intuitive exploration of various shapes and positions.
Ana Smaragda Lemnaru / Bow
for four performers, light sensors and light gags
performed with Leo Svirsky, Jeromos Kamphuis and Ivan Babinchak-Revquist
Four performers sit in a row, kneeling, with luminous gags inside their mouths. They bow towards a sensor laid down in front of them. They each move within a coordinated system, passing a signal to one another. When their light is close enough to their sensor, a speaker plays a single tone. Then the performers slowly raise their heads, cuing the person next to them. This goes on for some time, until the performers silently agree to stop.
More photos by Ed Jansen on Flickr.